Winchester/Homeland MAC Meeting & Health and Safety Resource Forum
Francis Domengoni Community Center (32665 Haddock St. Winchester, CA 92596)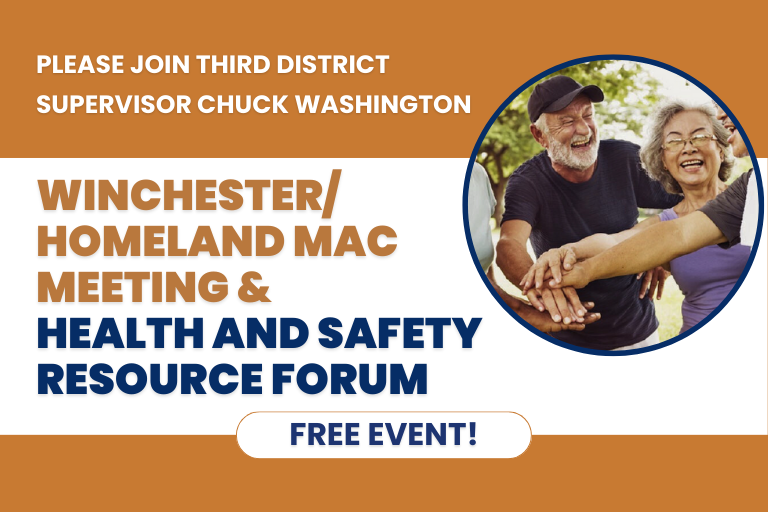 Event Details
Please join Supervisor Chuck Washington at the upcoming Winchester/Homeland MAC meeting and Health and Safety Resource Forum!

Date/Time: Thursday, September 14, 2023 | 6:00 p.m. to 6:30 p.m.
Location: Francis Domengoni Community Center (32665 Haddock St. Winchester, CA 92596)

This FREE forum will cover budget-friendly emergency preparedness, healthy aging, and wellness. Senior attendees will receive a free first aid kit and mini phone charger (1 per household, while supplies last).
*Forum will be held prior to the Winchester/Homeland MAC Meeting.
Image