Temecula Health and Safety Resource Forum
Temecula Community Center (28816 Pujol St., Temecula, CA 92590)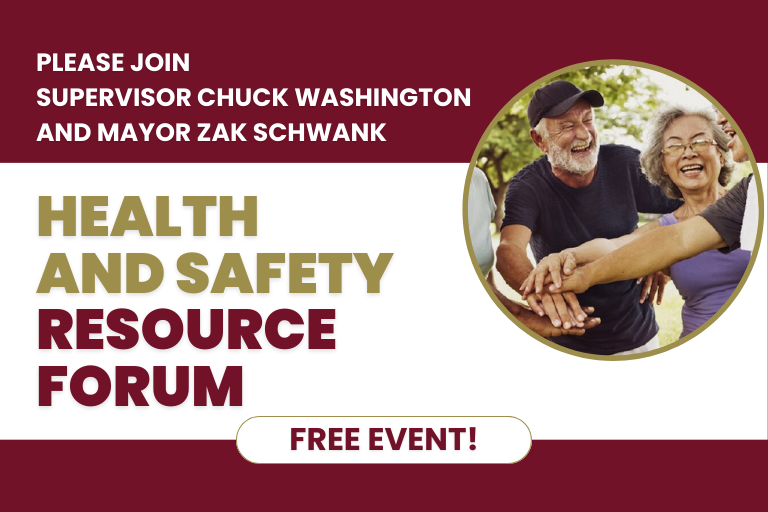 Event Details
Please join Supervisor Chuck Washington and Temecula Mayor Zak Schwank at the upcoming Health and Safety Resource Forum!

Date/Time: Wednesday, August 30, 2023 | 10:00 a.m. to 11:30 a.m.
Location: Temecula Community Center (28816 Pujol St., Temecula, CA 92590)

This FREE forum will cover budget-friendly emergency preparedness, healthy aging, and wellness. Attendees will receive a free first aid kit and mini phone charger (1 per household, while supplies last).
Image