Summer Nature Fest
Alamos Schoolhouse, Lake Skinner Recreation Area - 37701 Warren Rd., Winchester CA 92596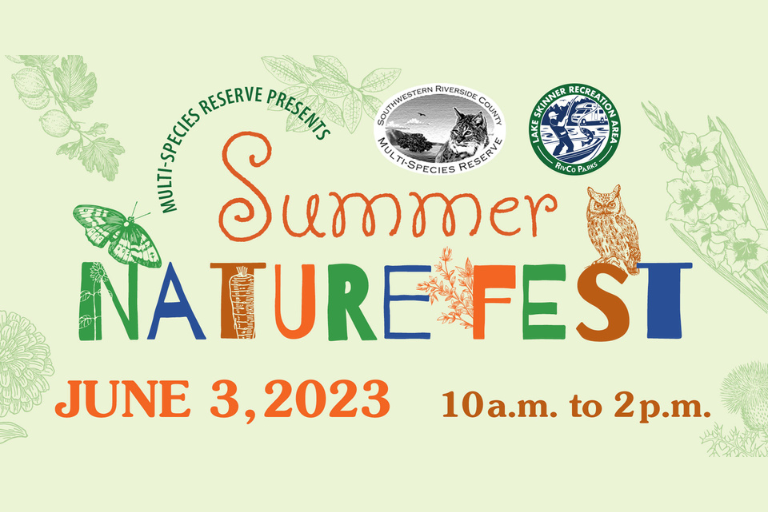 Event Details
Join RivCo Parks for a fascinating day of exploring and learning about local natural resources. Get to know more about the conservation and management of native plant and animal species that thrive at the Southwestern Riverside County Multi-Species Reserve. Meet local wildlife agency staff, learn about conservation efforts, and enjoy fun craft activities.
Date/Time: Saturday, June 3, 2023 | 10:00 a.m. to 2:00 p.m.
Location: Alamos Schoolhouse at Lake Skinner Recreation Area (37701 Warren Rd., Winchester CA 92596)
For more information, click here.
Image